RWANDA
Rwanda is a land locked country which is located in East Africa,it's also known at the name of "a land of thousand hills"
Rwanda is located on the Eastern Rim of Albertine Rift,a western arm of great Rift valley on the watershed between 2 African's large river system(Nile and Congo).
Rwanda has the size of 26338 Square kilometers and is a hilly country with the highest Volcano called Karisimbi of 4,507m high from sea level.
Rwanda has 4 main national park:Volcanoes national park ,which is a home of the last mountain gorillas,Nyungwe national park,a tropical rain forest which accommodates chimpanzees and other 13 species of primates without forgetting amazing flora which attract tourists and make the park unique,in Nyungwe forest there is about +273 birds species which attract the birders,.
Akagera national park,which only one Savannah park that is in Rwanda and is located in Eastern province of Rwanda,is among the oldest savannah parks in Eestern Africa as it was created from 1934,it now a home of big five animals and many more,
Gishwati-Mukura,which is the newest national park in Rwanda,was created in 2019,and is shaped much as Nyungwe national park.
Rwanda shares borders with 4 countries:
– North:Uganda
– South:Burundi
– East:Tanzania
– West:Congo
Capital:Kigali
Official languages:Kinyarwanda,English and French.
The most spoken foreign language is English
Currency:Rwandan francs.
CLIMATE
Rwanda has a temperate climate with the temperatures around 25 celcius degree during the day time and 15 Celsius degree in the nights.
Some regions can be cold in the nights(Nyungwe forest and Volcanoes).
Rwanda has 2 rain seasons, the long rain season from February to june and the short rain season from September to December.
Dry season is January ,end of june,July,August and Mid-September.
IS RWANDA TOURISM OPEN AROUND A YEAR?
Answer is yes!Rwanda has favorite climate which can be a friend to anybody in world.
What clothes to carry when you come to travel in Rwanda?
Day time temperatures are generally warm,you can bring some light clothes and light sweaters, for the evenings and nights,you can bring heavy jackets when you expect to visit Nyungwe national park or Volcanoes national park.
What to bring when you expect to do tourism in Rwanda?
– Camera
– Suns cream
– Binoculars
– Sun glasses
– when you expect to trek the mountain gorillas and chimpanzees, you can bring hiking shoes,long slives,hat,long pants,or anything else you think that can help you in the hike.
NETWORKING AND COMMUNICATION IN RWANDA
The country has a good cell phone network which is available almost in whole country,generally communication inside and outside can be easier.
ENVIRONMENT IN RWANDA
The country has the low on non use of plastic bags and nobody is allowed to litter the city as is the cleanest city in Africa ,once you get some rubbishes while travelling better to keep them with you and wait for throw them in proper dust bins which are almost everywhere in the city.
HEALTH CAREER
The country requires the yellow fever vaccination.much of Rwanda lies at too high an elevation for malaria to be a major concern, the sickness is present and prophylactic drugs are recommended. we advise not to drink water from the tap and wait to get bottled water which you can get almost in entire country.
PASSPORTS AND VISAS
For a foreigner who want to get the Rwanda visa,applies from Rwanda Embassies or Diplomatic Missions of his/her country of residence for processing.
When you are coming from the countries where Rwanda does not have Embassy or Diplomatic Mission better to apply for en entry facility Online via a website:www.Migration.go.rw
Contact us to book your Rwanda Lifetime experience.
RWANDA WILDLIFE SAFARIS
Rwanda wild life trips are done by taking tourists in Rwanda tourism destinations such as:
– Akagera national park:is a chance to explore the big five such as:lions,elephants,leopards.buffaloes,black rhinoceros,and many more amazing savannah animals,like,zebras,giraffes,antiloppes,warthogs,hippos,etc…and 525 species which attract the birders.
– CONGO NILE TRAIL.
– NYUNGWE NATIONAL PARK,to explore primates,including chimpanzees and many more
– Kigali city tour,to explore the beauty of the city,genocide memorial,Kimironko local market and many more.
You can explore the beauty of the country by Booking with Lion Safaris
SOCIAL-CULTURAL TOURS
The culture of Rwanda is very rich quite fascinating. Visit Rwanda with us and get a memorable experience on our cultural tours.
RWANDA TOURIST ATTRACTIONS
Actually,Rwanda is among the countries in the world which has beautiful and amazing tourism products which attract travelers and tourists.Rwanda is a patchwork quilt of many landscapes and hills and it has a global name of "a land of thousand hills", Rwanda, does touch on seas or oceans which makes a land locked country but still amazing with its beauty without forgetting its culture,history which are specific for it,Biodiversity,people,action,packed thrilling parks and super amazing attracting tourist sights that was here since many years ago or the country's founding, Discover various touristic attractions for the country as Rwanda is one of the most diverse enchanting countries in East Africa and Africa in General offering exotic combinations of so many natural wonders that will truly spoil you to choose touristic attractions in Rwanda change from intriguing Wildlife,stunning scenery,coulorful inhabitants,hiking volcanoes,dark tourism because of its past dark history, its past and developing cities including Kigali,the cleanest city in Africa,beaches on its large watershed,lake Kivu and many more will help you to choose to come to visit as your tourism destination.from the Remarkable parks to iconic Museums,Memorials representing peace and harmony from the country's dark experience these now famous and now very promoted as amazing touristic attraction that have to pick on your list.
VOLCANOES NATIONAL PARK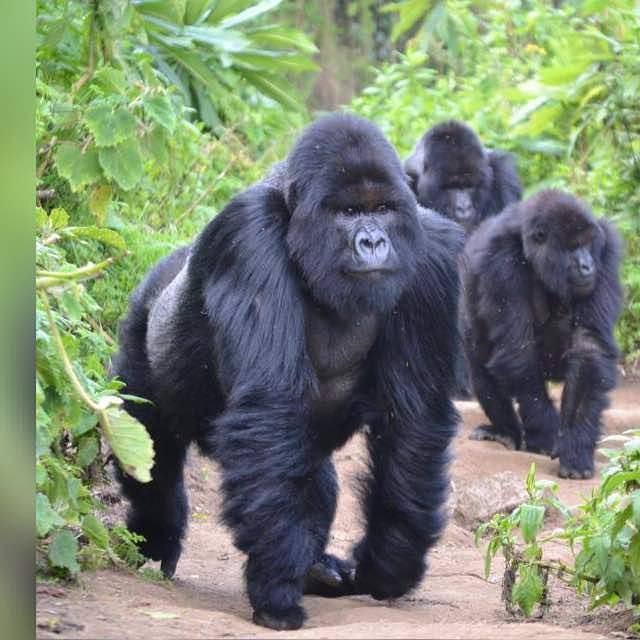 Only 2 hours drive from Kigali as a capital of Rwanda you reach the very famous park named"VOLCANOES NATIONAL PARK",this park is located from the north west of Rwanda.
Volcanoes national park borders with Mgahinga national park of Uganda,Virunga national park of Congo,this park is part of the virunga mountains range and accommodates endangered Mountain gorillas,Golden monkeys,amazing birds species and having a history connection to the American primatologist"Diane Fossey"who is buried now between two Volcanoes(Karisimbi volcano and Bisoke volcano) at her originally established "KARISOKE"research center where she could do her studies about gorillas.without doubt the number one things you can enjoy in volcanoes national park is Gorilla trekking,is considered as the main tourism product in the park as there is twelve habituated mountain gorillas families that are reserved for tourism,besides of mountain gorillas trekking as main activity there is other activities such as:Volcanoes hike,Dian fossey Tomb hike,Bird watching, Golden monkeys trekking,Caves exploration(Musanze caves),social-Cultural experience(IBY'IWACU CULTURAL VILLAGE),Lake Kivu for exploring the Lake by boat, Musanze city tour, local market etc,
LAKE KIVU
Lake Kivu is located in the western province of Rwanda, it is one of tourism products in Rwanda it's surrounded by different resorts and lodges especially in Kibuye and Gisenyi where you get your pleasure through sunbathing on the sand or getting wet and wild swimming in the water,visit of some different islands of the lake or canoes,undertaking water sport which can be Kayaking,etc,..Lake Kivu is a wonderful place to consider.Hiking with some of the hills near by the lake as you meet local communities,pic nic coffee and tea plantation tours and cycling on the congo nile trail are just a few of other activities when you decide to visit lake Kivu in Rwanda.
AKAGERA NATIONAL PARK
Akagera national park is located from the East of Rwanda,its shares border with Tanzania.this park is characterized by woodland,low mountains,and savannah that is the only home of big five animals(lions,elephants,buffaloes,leopards,black rhinoceros).this park offers to the visitors wildlife and so many more,in this park,you get access to do some activities such as:Camping,Boat trip at Lake Ihema for discovering water bird(African darter,fish eagles,cormorants,king fisher)and discover crocodiles, hippos well,Night game drive for the search of nocturnal animals such as:Hyeanas,leopards,genet cats,Aadvarks,pangolins,jacals,etc,.
NYUNGWE NATIONAL PARK
Nyungwe national park is located is south western province of Rwanda,it borders with Burundi in the south and Lake Kivu & Democratic republic of Congo in the west.Nyungwe national park is one of the largely preserved and oldest fairly untouched mountain rain forest,it is vast area of rain forest,this park is a home of many primates species(Chimpanzees,owl-faced and colobus monkeys,hundreds of birds species,some mammals,different hiking trails for who like to discover the real nature, amazing waterfalls and extraordinary canopy walk way which is nit found in any other national park in Rwanda and again around and outside the park, you incredible tea plantations.
This park will give you a good experience ,you real get familiar of the real nature.
RWANDA NATIONAL ETHNOGRAPHIC MUSEUM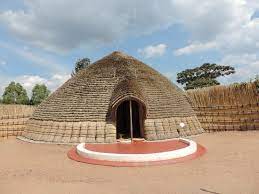 The Ethnographic museum formerly known as the national museum of Rwanda,is located in Butare(Huye town)this museum was built with a Belgium government in 1987 and it is a good source of information about the culture and history of Rwanda and the region as well.
This museum is one of the eight museums that makes the institute of national museums of Rwanda that houses one of Africa's finest ethnographic collections.this museum has 7 galleries that display historical,ethnographic,artistic and archeological artifacts accompanies by visual aids giving visitors a rich insight on the culture of Rwanda and people as well.your whole way visit to thos museum as you go or come from Nyungwe national park will be a good experience when combined.
BUHANGA ECO-PARK
Only a short drive from volcanoes national park,is a hidden treasure packed with a great deal of biological and cultural significance.the park consist of ancient sacred sites that ws used for coronation rituals of Rwanda Kings.Buhanga eco-park has real unique attractions and Rwanda king history such as:small ditch surrounded by Lava stone and flowery thicket,where king's helpers(Abiru)would pick herbs for king to shower as part of coronation, a dark cave surrounded by huge boulders where the king was wheeled in Royal traditional carriage straight from his palace with no stopover until he takes a bath with his herbs and spring-water mixture,a conference podium comprised of hard well cut lava rocks and chairs on the edge where the king would be carried to after bathing to receive kingship instruments,blessings and protection from gods.also as you walk through dark water,this is where the king's bath water was collected as well as get to see and hear myth about the in one tree and curse tree with exciting history about them.your visit to this park will be spiced up by amazing trails made a whole from cut lava stones,tall majestic trees ,numerous plants species,beautiful&colorful butter flies plus different birds species singing with sweet melodies in the Air.
KIGALI CITY, A CAPITAL OF RWANDA
KIGALI city is well known as the cleanest city in Africa and has quickly transformed into a vibrant and exciting city with a mix of both traditional and modernity offering a lot of markets to visit art galleries,museums and memorial centers,night meander fascinating places to keep you out of your hotel room before and after your safari.explore this exciting but yet a calm city as you take off some few days around to indulge into the vibrant cultures,cuisines and fascinating sceneries that Kigali has to offer.
Check out tailor made fabrics from swilling patterned textiles and experience the energetic atmosphere as you interact with local venders about how they go about their business as well undertake bargaining with anything you may need around its corner.there are many arts crafts shops if you are interested in artfacts such as:Inema art center,Rwanda art museum at the former president palace to get creative scenes of local arts made by local artists and as well get to see the remains of debris from the presidential Aircraft that crashed in 1994 at the former president palace.
Despite the fact that Kigali is a small city it has a lot to offer including its beautiful green sceneries that you can be to get from a simple one hour hike to mount Kigali at its top in order to get the whole of Kigali scenic views and also from your hike meander around Nyamirambo a visit "Nyamirambo women's center" for an instant into the traditional view of Rwanda with unique tastes and preferences.
Check out some museums such as:the campain against genocide museum,know how Rwanda has been to overcome its dark past,camp Kigali memorial where 10 Belgium soldiers were killed from,kandt house museum and the most common Kigali genocide memorial.also also when you are ready to refuel,savor an authentic Rwandan cup of coffee.
Rwanda has various majestic and beautiful hotels,example: Radisson blue hotel and many more.
ETHNOGRAPHIC MUSEUM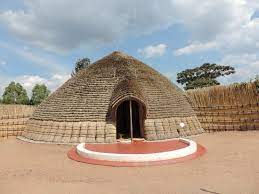 The ethnographic museum formerly known as the national museum of Rwanda,is located in Butare(Huye town)was built with Belgium government from1989 and it wonderful.it's a source of information on culture,history of the country and the region as well.
This museum is one of the eight museums that make the Institute of national museums in Rwanda that houses one of the Africa's finest ethnographic collections.it has seven galleries that displays historical,ethnographic,artistic and archeological artifacts accompanied by visual aids giving visitors a rich insight into culture of Rwanda.your en-route visit this museum to this museum as your heading to or from Nyungwe national park will be a wonderful spice to your safari.
COFFEE AND TEA PLANTATION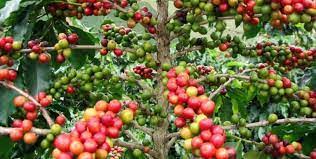 Rwanda, all over the globe is as well known by its best quality tea and coffee making the country's recognized as its number one export and its coffee a wining international competitions as well and it has different tea and coffee plantation all over the country regions, mainly Northern and Western province and in the ends of Nyungwe national park different tea plantations surround the park on long acres of rolling slopes. Tourists undertake these plantations tours after or before their park activities which can make their trip a memorable experience during their life time. Tourism product in Rwanda can be endless when comes to adventure and exploration in Rwanda as the country is diverse and rich in attractions, then you can find us at Lion Safaris and more tourism activity can make your trip a great experience.
NYAMATA AND NTARAMA GENOCIDE MEMERIAL
These memorial sites are located at 35km away from Kigali city,is around 1 hour drive heading to south East of Rwanda.
These two memorial sites are among Rwanda's six national genocide memorials sites which was formerly churches and are believed to have been the very first places where the horrific incidences of the 1994 Rwanda genocide started from.mass graves are situated behind this former church at NYAMATA Parish,containing 45,308 genocide victims.the number of victims are includes those who were killed inside the church remains clothing and artifacts belonging to over 5,000 people who lost their lives and killed at the church remain on display at all times.
For those interested in dark tourism here,is your place to get deeper insight about Rwanda past dark experience.
TWIN LAKES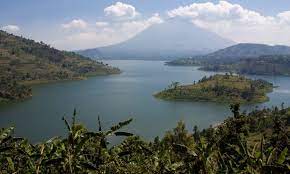 Lake BULERA AND Lake Ruhondo are the twin lakes in Rwanda located within Musanze district at the base of the mount Muhabura.a walk away from the volcanoes national park lay t the surface area of 2800 hectares and were formed as a result of volcanic eruption with its glaciers layers blocking river Nyabarongo that was flowing towards northern Rwanda.
The two lakes offer tourists and magnificent attractions in the neighboring Uganda and democratic republic of Congo.you can enjoy the boat ride at fresh water of Rwanda. Twin lakes or a canal ride rewarding you with a breath of fresh air spectacular of the view at the green vegetation and some little birds of the water shores with no worries of dangerous water animals like:crocodiles as the waters are free thus assurance for your safety.
IBY'IWACU CULTURAL VILLAGE
The Iby'iwacu cultural village is one of the great tourist attractions in Rwanda located around volcanoes national park in Nyabigoma,Kinigi,Musanze district offering a pure Rwandan cultural tour by expoachers who are now conservationists for wildlife in this park.a visit to this cultural village which is now called Gorilla guardians village gives you a rare opportunity to interact with local communities in their environment to share a taste of Rwandan culture,beliefs and traditions ,heritage experience including traditional life style,activities,arfacts and the unique traditional ways of living of Rwandan local people.
Your visit will not only be a showcase but enjoyable moments.lots of traditional songs and dance performances that you can as well engage in for full satisfaction and fun.
CONGO NILE TRAIL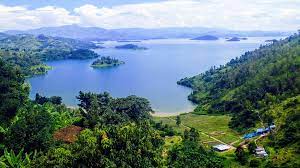 The via Congo-Nile trail which leads to so of the most of iconic, gorgeous hiking trails views in the area,is one of the most popular ways to enjoy the spectacular terrain surrounding this enormous lake in Rwanda.
The Congo-Nile trail runs 227 kilometers from Rubavu in the north to Rusizi in the south of lake Kivu,taking in spectacular scenery along the way with eucalyptus trees bordering the route and every inch of the slopes apparently terraced with bananas.the track softly bends back and form as it weaves through hills and mountains beside the lake.
HIKKING SAFARIS IN RWANDA MOUNTAINS
Our country Rwanda is located in East Africa and it's characterized by many hills of different height, that is why was named a land of thousand hills.
Those hills themselves attract tourists who like hiking. the entire mountains for hiking are located in northern part of Rwanda in the known volcanoes chain(muhabura,kalisimbi,sabyinyo,gahinga and bisoke) that make volcanoes national park with its bamboo forest.the famous mountains for hiking in the volcanoes national park are:Bisoke,Kalisimbi,Muhabura.
BISOKE VOLCANO HIKING: with its 3711m of height, is one of the Rwandan mountain hiking tours. the Bisoke volcano is being hiked in one day. the client can hike it when he is staying in Musanze, around volcanoes national park or client can leave Kigali early in the morning and drive to Volcanoes national park,hike the bisoke volcano up to its beautiful crater lake and return the same day.
KARISIMBI VOLCANO:is also part of Rwanda mountain hiking tours,the Karisimbi volcano is being hiked within 2 days.
Day 1,the client hike the volcanoes and spend the night almost to the summit, the next day he finish to the hike up to the top and return down to the beginning of the volcano.those 2 days are so rewarding to the hiker tourists as they reach the summit of the highest summit in Rwanda of 4,507m high.
MUHABURA VOLCANO :is an other volcano which is part of Rwanda mountain hiking tours with 4,127m of height.Muhabura volcano is being hiked in one day for ascending and descending.
HIKING ON CHAIN OF VOLCANOES:is the most rewarding hiking experience among Rwanda mountains hiking tours.this hike consists of hiking 5 volcanoes together.just 7 days you can the travel expert of Lion Safaris to arrange this most rewarding adventure activity in Rwanda by climbing mountains.
RWANDA NATIONAL PARKS
AKAGERA NATIONAL PARK
VOLCANOES NATIONAL PARK
GISHWATI –MUKURA ATIONAL PARK
NYUNGWE NATIONAL PARK
VOLCANOES NATIONAL PARK
Volcanoes national park,is only one park which accommodates the last mountain gorillas that we have in Rwanda.
This park is located in north west of Rwanda, is a stopover point for all gorilla trekking safaris.the park is situated at only two hours drive from Kigali international Airport, making it the most world's accessible gorilla national park.
Besides of mountain gorillas,volcanoes national park is a home of golden momkeys,different birds species,reptiles,amphibians,insects and many more.
Volcanoes national park,which encompasses 160square kilometers in North of Rwanda,is a part of the greater Virunga conservation region,which also includes Mgahinga national park of Uganda,Virunga national park of Congo.
TOURISM ACTIVITIES IN VOLCANOES NATIONAL PARK
MOUNTAIN GORILLA TREKKING
This amazing primate named"Mountain gorillas"live in high altitude and bamboo forests and we share 98% of our DNA with them.a typical male mountain gorilla can weigh up to 170Kgs and stands 170 centimeters tall.mountain gorillas consume leaves and shoots for around a quarter of their day,but have also been to eat snails,insects,and bark(a good source of sodium).if you are interested in learning on what nature has to offer,mountain gorillas is one of life time experience that you can get.
GOLDEN MONKEY TREKKING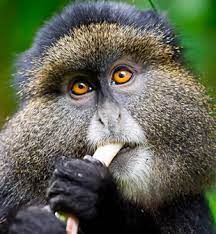 These amazing and interesting monkeys are also seen in volcanoes national park Rwanda where pathways run through unspoilt and undisturbed forest,leading tranquil golden monkeys.
HIKINGS
Volcanoes national park has other good activities for climbers which are hiking to the top of Rwanda's tallest peak(Karisimbi with 4,507m),for spectacular views of the countries jungle.you may also reward yourself with a view of the crater lake on the summit of BISOKE volcano summit with 3711m high.
BOOK YOUR GORILLA TREKKING WITH LION SAFARIS:
Once you decide to travel, Lion Safaris will take you to Rwanda iconic mountain gorillas; get in contact with us to learn more about our all inclusive gorilla trekking tour packages. With Lion Safaris your satisfaction is our Value!
AKAGERA NATIONAL PARK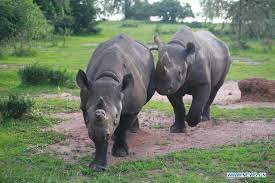 This park was gazette from 1934,with Albert first a Belgium King,this park is located from Eastern province of Rwanda,along the international border with Tanzania.Akagera national park covers 1112 square kilometers and contains ecosystems such as:Savannah,mountain and swamps.Akagera river which flows along the park Eastern perimeter and feeds lake Ihema and several small lakes,is named for it.over a third of the park which is the largest protected wetland in Eastern-central Africa is made up of a complex system of lakes and connecting papyrus swamp.
The park now has Africa's big five.thanks to the reintroduction and release of seven lions from south Africa in july 2015,the first lions in Rwanda in 15 years.
As part of the project aimed reversing the local extinction of the species in Akagera national.African parks described this endeavor as"a ground-breaking conservation initiative for both the park and the country"the Lions population has grown up to +40 from 2015 and is still increasing in number.
From 2017,African parks and Rwanda Development Board reintroduced 18 Eastern black rhinoceroses from south Africa which has been missing for 10 years.the national park now has all the Africa's big five:leopards,lions,buffaloes,elephants,black rhinoceroses.
Akagera received five more Eastern black rhinoceroses in june 2019 from three separate zoos in three different European nations Dvur kralove zoo in the Czech Republic,Flamingo land in the united Kingdom,and ree park park safaris in Denmark are among the zoos participating.this relocation is the first of its type as nothing like it has ever accured between Europe and Africa after 30hours ride,the two males and three females arrived safely at the park.
These beasts are direct descendents of rhinoceroses imported from Africa during colonial times
TOURISM ACTIVITIES IN AKAGERA NATIONAL PARK
Day dame drive and night game drive
Those 2 types of game drives are the most traditional sorts of safaris providing an authentic wildlife experience in Rwanda game parks, including Akagera national park which is same to Africa's big five park.
BOAT RIDE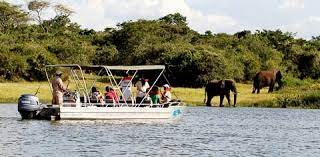 Once you need to get a sense of the discretion between wildlife encounters,you can go for a boat trip at Akagera national park which real a special activity and different from the game drives.
BIRDS WATCHING
Akagera national park is a home to a diverse range of birds, including 525 species making it a great destinations for birders.
CAMPING AND OVERNIGHT IN THE PARK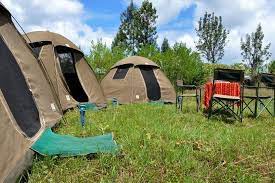 One of the most exquisite lodgings is found in Akagera national park and camping is one of the best ways to connect and get connected with a nature
Book your Akagera national park trip
When you get ideas for your next trip, Lion Safaris will take you to the savannah park in Rwanda to explore Big five and so many fauna and amazing flora. with Lion Safaris your satisfaction is our value
NYUNGWE NATIONAL PARK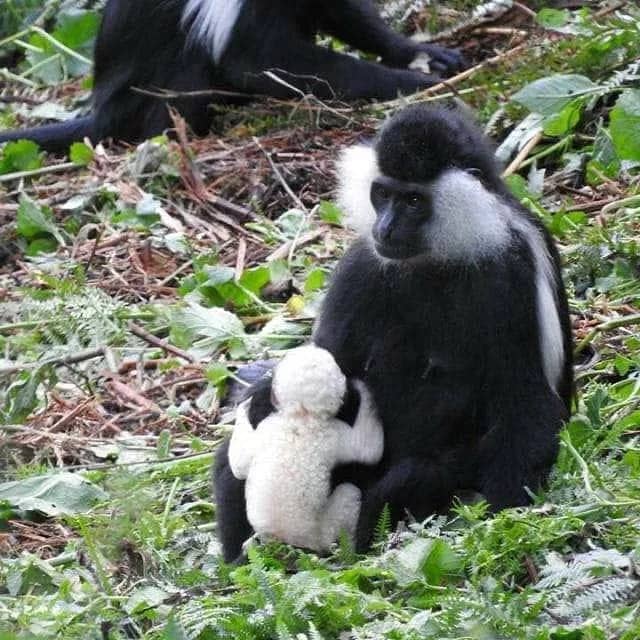 Nyungwe forest is adjacent to the Kibira National park in southwest of Rwanda near the Burundi Border.
The nyungwe rain forest is the best preserved mountain rain forest in central Africa, it is located in watershed between the Congo river basin to the west and Nile river basin to the East,on the East side of the nyungwe forest one of the nile's branches begins.
Nyungwe forest national park covers almost 970 square Kilometers of rain forest,bamboo grassland,marshes,and bags was established in 2004, in October,2020 the Rwanda development Board signed a deal with African parks to take over the management of Nyungwe national park for 20 years of period.
This rain forest is one of the Africa's oldest rain forest,it's a home to a varied array of wildlife and stunning landscape,the steep terrain is a home to a tiny population of chimpanzees and 12 other primates species including the uncommon L'hoest's monkey from the albertine rift.
Visitors can enjoy wonders of the forest or indulge themselves for a week or longer in one of Africa's most gorgeous woods,thanks to 15 paths,some of which are mentioned below as well as several other activities.
ACTIVITIES IN NYUNGWE NATIONAL PARK
CHIMPANZEE TREKKING:
If you like primates and jungle ,have you ever wondered what it's like to have a first hand meeting with chimps?
It's one of the most amazing primate encounters?
Nyungwe national park has a lot to offer.
COLOBUS MONKEYS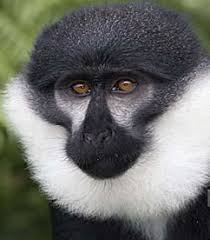 The black and white angola colobus monkey,also known as Rwenzori colobus monkeys,is found in Nyungwe national aprk from 350to 400 individuals.
CANOPY WALK AWAY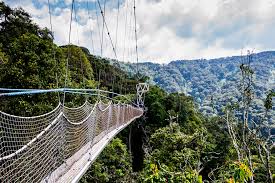 Did you know Nyungwe national park has a suspension bridge with some of the nicest views of the forest?
NATURE WALKS
Taking natural stroll in Nyungwe national park is one of life's unforgettable experiences, spending time outside, surrounded by orchids and a tropical breeze.
BIRD WATCHING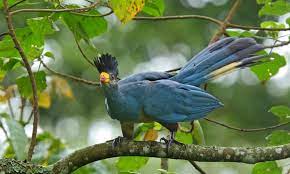 Nyungwe national park is the excellent site to add to your next holiday list ,you want to see some of the most stunning birds. the forest is a home to over 300 birds species.
KAMIRANZOVU WATERFALL TRAIL
Get away from the city heat and experience a peaceful and lovely excursion into the rain forest,where you can relax and appreciate the tropical waterfall.
BOOK YOUR TRIP TO NYUNGWE NATIONAL PARK
Once you get ideas for your next trip,Lion Safaris will take you to Rwanda's iconic chimpanzees.get in contact with us to learn more about our all inclusive chimpanzee trekking tour packages.with us your satisfaction is our Value.
GISHWATI-MUKURA NATIONAL PARK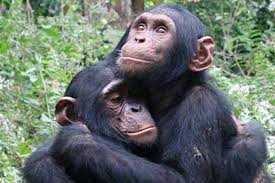 Giswati –Mukura is the newest national park in Rwanda,it's a home of chimpanzees and hundreds bird species.those 2 neighbor forests that were combined to make the park(gishwati was bigger and mukura was smaller)both of them cover a total of 34 square kilometers plus a buffer zone.The forests are location along the albertine Rift in the west of the country on a ridge that separates the congo and Nile water catchment zones.it is made up of 60 different tree species,including native hard woods and bamboo.
A GROUP OF 20 chimpanzees lives in Gishwati with Golden monkeys,l'hoest's monkeys and blue monkeys,birds are well represented as well with 232 species seen in Gishwati and 163 seen in Mukura,including Albertine Rift endemic and forests specialists.
The park is now undergoing a large –scale landscape,restoration project,a guided nature walk hike,guided chimps and momkeys trekking,watching and visit to the waterfalls are also among the park's activities which are set to begin in 2019.
Resettlement,illegal mining in the mineral-rich forest and animal rearing all contributed to the area's rear-depletion,the establishment of its national park designation in number of trees in order to promote soil fertility,stablise slopes and control stream flow it will also help to improve the live hoods of the people who live in the surrounding areas,giving the forest a better chance of regeneration in long run as well as the ability to boost living standards,a farm stay,a live cultural dance, handcrafts,beekeeping,tea plantation tour, and the opportunity to learn from traditional healers who employ natural plants to supplement modern medicine and synthesized pharmaceuticals among the community based activities.
VISIT GISHWATI-MUKURA NATIONAL PARK
Any time you get ideas for your trip,Lion Safaris will bring you to Rwanda's iconic Chimpanzee trekking or water falls in the park.Contact Lion Safaris for more information about Chimpanzee trekking and waterfalls,with us your satisfaction is our value.
CONGO NILE TRAIL
The via Congo-Nile trail which leads to so of the most of iconic, gorgeous hiking trails views in the area,is one of the most popular ways to enjoy the spectacular terrain surrounding this enormous lake in Rwanda.
The Congo-Nile trail runs 227 kilometers from Rubavu in the north to Rusizi in the south of lake Kivu,taking in spectacular scenery along the way with eucalyptus trees bordering the route and every inch of the slopes apparently terraced with bananas. the track softly bends back and form as it weaves through hills and mountains beside the lake.
ACTIVITIES IN CONGO NILE TRAIL:
BIKING CONGO-NILE TRAIL: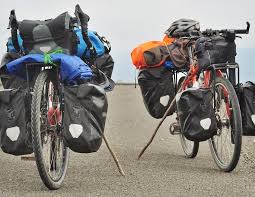 Lion Safaris will take you to the trails with our adrenaline mountain bike paths, which provide the best view of the lake and provide the best experience of local life.
HIKING IN CONGO NILE TRAIL: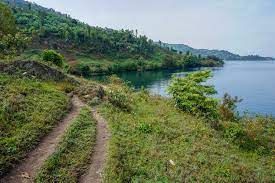 Hiking the Congo-Nile trail provides all types of hikes with the best experience possible. things like hard hikes, getting a taste of the local culture and taking in the breath taking views of the lake and surrounding terrain are all great ways to make lasting memories.
BOOK YOUR CONGO-NILE TRAIL ADVENTURE NOW!
Any time you need to make your next trip to Rwanda, Lion Safaris will help you to enjoy your trip to Congo-Nile trail
Book with us today!your satisfaction is our Value!
BOOK NOW
PERSONAL INFORMATION