UGANDA
ABOUT UGANDA
Uganda is a landlocked country in East Africa whose diverse land scape encompasses the snow-capped Rwenzori Mountain and immense lake Victoria,its abundant wildlife includes: Chimpanzees as well as rare birds.remote Bwindi Impenetrable national park is a rewarded Mountain Gorillas Sanctuary,Murchison falls National park in the North west is known for its 43m tall waterfall and wildlife such as Hippos,..
Country:Uganda
Capital:Kampala
Currency:Uganda shilling
Area:241,037 Square Kilometers
Uganda has a lot in terms of touristic attractions which real make the country a good tourism destination.
Among those touristic attractions,we can think about the national parks which accommodate Mountain gorillas,Chimpanzees,Wildlife and all biodiversity in General.
About Uganda,we can not also forget the culture and History of the country which is exciting and interesting for travelers.
Some of the best national parks are:
*BWINDI IMPENETRABLE NATIONAL PARK: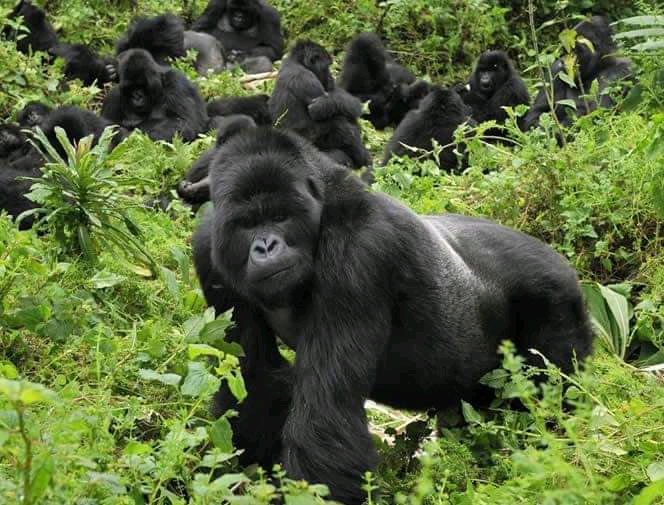 Bwindi Impenetrable National Park lies in the south western part of Uganda along the border with DR Congo next to the great Virunga National Park. Covering an area of 128 square miles, Bwindi is covered by thick lowland and montane forests. Bwindi was declared a UNESCO world heritage site in 1994 because of its remarkable biodiversity. Talking about biodiversity, Bwindi has over 345 species of birds, 221 of butterflies and 120 of mammals. Among the mammal species include red-tailed monkeys, Vervet monkeys, L'Hoest's monkeys, Jackals, Golden cats, Giant forest pigs, forest elephants, Colobus Monkeys, Chimpanzees, Bushbucks, Blue monkeys, Baboons, African civet, Buffaloes, Duikers, Clawless otter, Bats, De Brazza monkeys, Potto, Spectacled and Demidoff's Galagos.
The main threats to the park come from the extreme poverty faced by the communities living nearby like the Batwa and the Bakiga. These tribes rely on subsistence agriculture but remain poor because of the high population density. When Bwindi was reclassified from a forest reserve into a national park in 1991, the change had serious implications for the local tribes living within and outside the forest. The Batwa who had lived in the forest for over 5,000 years were the most affected. They had relied on the forest for almost everything and spent their time hunting, gathering fruits and harvesting bees. The Batwa were not properly compensated and had to adapt to a completely new and unknown world leaving them in abject poverty. The forest evictions and lack of compensation led to grudges and tension between the communities outside the forest and the park Authorities (Uganda Wildlife Authority).
In order to reduce this tension, control poaching and encroachment on other park resources, the Uganda Wildlife Authority decided to promote tourism. Through tourism, the local tribes get employed and benefit directly from other tourism related projects. This has greatly changed the attitude of the communities towards the forest and the national park. Local people are now partners with the park in controlling wild forest fires and are less like to resort to poaching or cutting down trees. Several international and local organizations also work with communities around the park to sensitize them about the importance of the forest to the entire Eco-system while also initiating projects that teach tribes like the Batwa how to thrive in alternative activities away from the forest resources.
MAIN ACTIVITIES AND ATTRACTIONS IN BWINDI IMPENETRABLE FOREST:
Gorilla tracking – This is by far the most popular activity though it doesn't have to be so considering how diverse the forest is. Bwindi is the best park to track mountain gorillas in East and Central Africa. About half of the remaining population of mountain gorillas is found in Bwindi Impenetrable forest. Bwindi also has the highest number of habituated gorilla families – 14 in total. It is only in Bwindi that tourists can go for the gorilla habituation experience.
Gorilla Habituation Experience: The gorilla habituation experience was introduced in Bwindi more recently. This experience is currently only possible in Bwindi forest – not in Rwanda and not in Congo. This activity allows primate lovers more time (four hours) observing the primates instead of the standard gorilla trekking (four hours).
Tourists taking part in the 3 Days gorilla habituation experience get a chance to move with experienced trackers and some of the best primate researchers. The scientists share information about the gorilla habituation process and current issues related to gorilla conservation. This experience costs more than the standard one hour gorilla watching – at $1500. Only four people can take part in the gorilla habituation experience.
Hiking and Nature Walks: Bwindi is a park with great biodiversity and the park authorities have ensured that visitors also experience the other good things that the park has to offer. To that end, several trails have been established to allow visitors marvel at the forest, its creatures like birds, butterflies and primates. One such trail starts from Buhoma to Nkoringo, from Nkoringo to Lake Mutanda and them from Nkoringo to Kisoro. These trails go through amazing scenery and provide opportunities to mingle with the locals.
Mountain Biking/Cycling: For those who feel that cycling is more enjoyable then the nature walks, they can arrange to hire a mountain bike through their lodge and go explore the surrounding areas. The "for a woman" project hires mountain bikes to tourist in the Buhoma sector at a cost with the proceeds used to improve the lives of the local women in the area. The project also provides guides escort bikers through the local villages and in the forest where they can sight some of the forest creatures and waterfalls. Biking is not very prominent in Bwinidi as a whole except for places like Buhoma but lodges in other sectors are picking up and organizing the activity for clients on a small scale.
Birding: Bwindi is one of the best birding destinations in Uganda and Africa for that matter. 90% of the species in the park are endemic to the Albertine rift. Seasoned birders can expect to see at least one hundred species in a day. The best way to spot the birds is to follow the River Ivi trail, Munyaga River trail, Ruhija's bamboo trail and the Mubwindi Swamp trail.
Visiting the Batwa People: The Batwa pygmies are believed to be the oldest indigenous tribe in Uganda. Whereas most of the other tribes in Uganda migrated from various parts of Africa to their current locations, the Batwa had lived in Bwindi forest for over 5,000 years.
Cultural and Village Walks: Apart from the Batwa, other tribes like the Bakiga live on the edges of the forest. Tourists can visit one of these tribes and learn about their culture and economic activities. The Bakiga also have their own unique cultural dances and ways of doing things. They can take you to see their traditional doctors and blacksmiths or teach you how to weave, make local beer and cook local dishes. You will definitely have opportunities to purchase beautiful local art pieces. There are opportunities to give back to the community. You could visit one of the local schools or community hospitals and make a cash donation or arrange to donate items like sewing machines, water tanks and other essentials. It is important to hire a guide who is knowledgeable about the area, local people and customs. Always consult with the park office, your lodge or tour company before making any donations to ensure it reaches the right people
Canoeing: Canoeing is perfect in Lake Mutanda. The Lake sits in an area with remarkable beauty and great views of the Virunga ranges of mountains. Moreover, forest birds love visiting and nesting in the papyrus swamps and beautiful lake islands making them excellent for bird watching. While on the dug-out canoe, expect to encounter several local fishermen and villagers washing and collecting water by the Lakeside.
Visiting Bwindi Community Hospital: This hospital is found in the Buhoma sector of Bwindi Impenetrable National Park. The hospital is of good quality by local standards and this is partly because it receives generous donations from tourists and other visitors to the park. The hospital has a special section for children, provides eye and dental care beside the other common clinical services. Bwindi Community Hospital has helped reduce the mortality rate among the local communities and helped take services closer to people in need. Tourists are allowed access to most parts of the hospital to learn something about the healthcare system in a developing country.
Visiting the Bwindi Bar and Restaurant: For those who love food and drinks, this is a must go to place while at the Buhoma sector of Bwindi. The facility trains young underprivileged people on the essentials of hospitality management including preparing some of the tastiest local and international dishes around. This is the place to go if you want to try out local food like Uganda's famous Rolex, cassava chips, Bwindi Salsa, Matooke and groundnut sauce. You can also order for American coffee and brownies among other internationally known meals.
THE BEST TIME TO VISIT BWINDI IMPENETRABLE NATIONAL PARK:
Bwindi impenetrable National Park is open throughout the year including on public holidays. However, the best time to visit the gorillas in Bwindi is during the months between June – August and December to February. These are the dry seasons in Uganda and the rains are not so intense in the rain forest. Gorilla trekking, nature walks and hiking tours are excellent during these periods because the forest trails are less slippery (no mud). During the dry season, there is a lot of activity in the park with more tourists. It is a chance to meet and mingle with people from all over the world.
The months between March – April and September – November is the rainy season in Uganda. Not the best time for hiking, forest walks or gorilla trekking but perfect for bird watching because it is the breeding season. Ensure that you travel with warm clothing and footwear to deal with the mud. Unfortunately the forest gets wet and misty with prolonged drizzles that can get annoying when out tracking the gorillas.
In case one is planning to visit the park during the peak/dry season, we highly recommend that they book gorilla permits in advance just to be sure. To have the best experience in Uganda you should check out this 6 Days tour in Bwindi, Kibale and Murchison Falls.
*MURCHISON FALLS NATIONAL PARK:
Murchison Falls National Park sits on the shore of Lake Albert, in northwest Uganda. It's known for Murchison Falls, where the Victoria Nile River surges through a narrow gap over a massive drop. Park wildlife includes elephants and hippos, and there are chimpanzees in the Kaniyo Pabidi mahogany forest. The Lake Albert Delta is home to rare shoebill storks. There are game fish in the cascades of Karuma Falls.
THE BIRDS AND ANIMALS IN MURCHISON FALLS NATIONAL PARK:
Large mammals: The Park is comprised of woodland, wetland, savannah as well as tropical forests that are well known to be a habitant for over 76 mammal species and over 450 different bird species. Among the big mammals in the park include the hippo, Rothschild's giraffe, warthog, cape buffalo, Uganda kob, hartebeest and elephants.
Birds: With over 450 bird species, the Nile corridor of the Murchison has a big array of water birds such as rare shoebill stork other popular species include: the Goliath Heron, African Quail-Finch, the elegant Grey Crowned Cranes, Blue-headed Coucal, White-browed Sparrow Weaver, Swamp Flycatcher, Red-throated Bee-eater, Squacco Heron, Silver bird, African Jacana, Piapiac, Sandpipers, Eastern Grey Plantain-eater, Denham's Bustard, Weaver Birds, Abyssinian Ground-Hornbill, Malachite Kingfishers and the Black-billed Barbet among several others
Primates: in addition there are various primates found in this park among which are over 800 chimpanzees, olive baboons, black & white colobus monkeys, the red tailed monkeys and many others found in Kaniyo Pabidi as well as the Budongo forest.
Attractions at Murchison Falls National Park
The Attractions at Murchison Falls National Park are quite many and fact is are all beautiful. The list below highlights some of them.
Murchison Falls
Murchison Falls is characterized by eternal war between rock and water. The waters violently compress through a narrow gorge, spraying misty droplets along their wake over a 50m radius. This creates a permanent rainbow over the battlefield and causes a continuous roar. From Baker Point on the southern side, you can also view the Nile splitting into the smaller Uhuru Falls, created in 1962 when the river burst its banks.
River Nile
A boat ride along the Nile to the foot of Murchison Falls is a rewarding experience for nature lovers, as the northern bank teems with a variety of mammals, birds and reptiles. Guided nature walks along both the north and south banks are another refreshing activity, and sport fishing is also possible here. Rafting will be available starting in 2012.
Nile-Lake Albert Delta
This wide, calm stretch of water, where the tranquil Victoria Nile flows into Lake Albert, is a key area for bird watchers. Its papyrus-lined banks are bursting with birdlife, including Goliath Herons, Great Egrets, and African Fish Eagles. The most sought-after species here is the rare Shoebill.
Buligi Game Tracks
The Buligi game tracks, stretching between the Victoria and Albert Niles, are the Murchison Falls National Park's most popular safari destination. At around 120-170km in length, they pass through open savannah grassland, woodland, acacia and riverine vegetation. Most of the park's game can be viewed here, especially during early morning and early evening tours.
Paraa
Paraa is one of the top areas of interest in Murchison falls. The word Paraa comes from the local Luo language; meaning "home of hippos" and this is where all the park's access roads converge as the northern and southern banks are connected by a passenger ferry and a number of hotels and safari lodges are located nearby. There is also, a museum and gift shop which can be found on the northern bank, and this is where most of the game drives, launch trips and nature walks take place.
Karuma Falls
Karuma falls are found in the northeastern side of Murchison Falls National Park in the Chobe region. It is a great location for sport fishing in Murchison Falls. These thundering waterfalls on the Victoria Nile are made up of a series of natural rock formations which cause the waters to ripple and give them a white foam-like appearance to the amusement and excitement of the viewer! The best accommodation in this area is Chobe Safari Lodge.
Kaniyo Pabidi Forest
Kaniyo Pabid Forest is located in the south of Murchison falls conservation are and it this forest ecosystem harbors a habituated chimpanzee group which can be tracked for those looking for Chimpanzee tracking in Murchison Falls National Park. It is also home to black-and-white colobus and blue monkeys and olive baboons. Other wildlife that visits include Elephants, buffalos, lions and leopards. A great number of forest birds can be ticked off the list here, including the chocolate-backed kingfisher, white-thighed hornbill and Puvel's illadopsis which cannot be found anywhere else in East Africa.
Kaniyo Pabidi has a campsite, cottage accommodation, forest walks and excellent bird watching.
Rabongo Forest
Surrounded by savanna and covering just 4km2, Rabongo Forest is considered a birders' paradise because of the endangered species found here. Rabongo is ideal for educational tours as it provides opportunities to identify animals, birds, medicinal plants and trees. For relaxation, visitors can camp and enjoy picnics by the Wairingo River.
Budongo Forest
Budongo Forest is one of the key areas that lies southwest of Murchison Falls Conservation Area bordering Murchison falls with a link to the community, which is contiguous with the Kaniyo Pabidi Forest known for chimpanzee tracking. The forest – Bundongo is overwhelmingly biodiverse with 24 species of mammals, over 360 birds, 289 butterflies and 465 plants. All the forest's tree species are on display along the "Royal Mile", a beautiful stretch of road highly regarded for its bird watching. Budongo is also known for its primate population, which includes around 800 chimpanzees. Forest walks are possible at Busingiro Ecotourism Site on the Masindi-Bugungu route to Murchison Falls National Park.
TOP OF THE MURCHISON FALLS VIEW
The most spectacular view of the waterfall is on the 'top of the Nile' where the sight & sound of the Nile crashing through a small chasm make a memorable assault on your senses. The site can be reached either by car or on a 30 minutes climb, from the boat at the bottom of the falls.
*KIBALE NATIONAL PARK: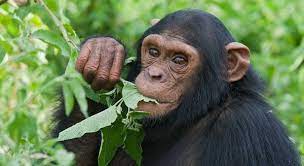 Kibale National Park is a national park in Western Uganda, protecting moist evergreen rain forest. It is 766 square kilometres in size and is located between 1,100 metres to 1,600 metres in elevation. Despite encompassing primarily moist evergreen forest, it contains a diverse array of landscapes.
Interesting tourist's attractions in Kibale Forest National Park Uganda
•Primate Species
Famous for her population of primate species totaling to thirteen (13) in numbers, Kibale is surely a place any tourist will want to visit to listen to the charming sounds produced by the primates in this life-filled ecosystem. The most visited part of Kibale National Park for primate walks is Kanyanchu but tourists can also walk to Sebitoli Forest to see some primates there too. Some of the primates which can be seen include the black and white colobus monkeys, grey cheeked Mangabey, blue monkeys, red tailed monkeys, the vulnerable red colobus monkey, the vervet monkeys and the olive baboons. Some other primates are better seen in the night walks for example the Pottos and bush babies with the help of bright flashlights.
•Other wildlife species
Although many of the ground dwelling mammals are uncommonly seen, Kibale National park still offers the opportunity for tourists to encounter some big and small mammals which are found in the other National Parks. These mammal species include the 500 elephants, the golden cats, leopards; lions on a few occasions can also be seen migrating from Queen Elizabeth National Park, Serval cat, buffalos, bus pigs, Harvey's and Peter's duikers, African Palm Civet, the Marsh mongooses and the Alexander's Cusimanse. Other mammals can be seen around the park's swamps for example the Sitatunga near Bigodi wetland sanctuary and the swamp otter. Some lucky tourists also have the opportunity to see a number of reptiles and amphibians during the walks throughout the national Park.
•Bird and Butterfly Species
Kibale National Park has an attractive bird list with up to 375 colourful species of birds including the Blue-breasted Kingfisher, Yellow-rumped Tinkerbird, Brown-chested Alethe, White-naped Pigeon, Black Bee-eater, Nahans francolin, Red-chested Owlet, Red-faced Woodland Warbler, , Little Greenbul, Scaly-breasted Illadopsis , Black-eared Ground Thrush, Little Green Bul, Brown Illadopsis, White-tailed Ant-thrush, Green-breasted Pitta, African Pitta, Black-capped Apalis, Yellow Spotted Nicator, Purple-breasted Sunbird, Western Nicator, White-naped Pigeon and the African Grey Parrot. Visitors also have the opportunity to see 250 colorful butterfly species.
•Floral Species
In the past the park lost a great number of its tree species due to the logging that was going on in the area. A number of efforts have however seen the numbers of trees in the park beginning to regain numbers that had reduced in the past. Some of the species which were lost have been replanted whereas other exotic tree species like the eucalyptus and the pine trees have been planted in order to prevent the forest from dying out. The park's area today has up to 250 tree species, with the park's largest area being covered in moist evergreen and semi-deciduous forest. These many species have for long attracted researchers from different parts of the country and other parts of the world to carryout studies of such a unique forest community.
•Ndali – Kasenda crater lakes.
In the Kasenda, Rweetera, Rwaihamba, and Kabata areas about 30km south of Fort Portal lie the beautiful Ndali Kasenda crater lakes. These lakes were formed about 10,000 years ago and they include sixty (60) stable and seasonal freshwater lakes. The lakes are indeed beautiful and are appalling to the human eye offering views of the thick-green vegetation, beautiful butterflies, jolly monkeys, the Rwenzori ranges, the melodic bird species and panoramic views of Kabarole's tea estates. While at this point tourists can also see the southern rift valley plains and Lake George. Adding to their beauty, the lakes at Kasenda have a magical story attached to them. It is believed that they were formed by the Chwezi ruler called Ndahura who fled from his kingdom after his son (Wamala) had taken his throne from him.
•Chimpanzee tracking/trekking and habituation
Kibale National Park has 1450 chimpanzees which tourists are assured to see whenever they visit Kibale National Park. Chimpanzee tracking sets off at 8 am and another at 2:00pm and takes an average duration of three (3) hours. Tourists who get up earlier also stand the chance to watch the chimps between 6:00am and 6:30am as they breastfeed their young ones, feeding, copulating, hunting, patrolling copulating, resting and exhibiting, to the time they build their new nests at 7:00pm. Interested tourists can also take part in the full-day Chimpanzee Habituation Experience (CHEX) but this requires making timely bookings. Tourists will then be assigned a chimp community which is undergoing habituation and this is a very satisfying experience.
•Birding in Kibale National Park
With the abundance of bird species, tourists can successfully enjoy a Uganda Birding Safari. The Birding tour commences at 7:00 am at Kanyanchu.
Birding tours can also lead to a place called Bigodi Wetland Sanctuary, located just outside the park. This wetland sanctuary has up to 138 bird species which may be seen during guided walks along the boardwalk trail and viewing platforms. These include the Yellow-spotted Barbet, Hairy-breasted Barbet, Black Bishop, White-breasted Negrofinch Western Nicator and the Grey-winged Robin-chat.
•Nature walks and hiking in Kibale National Park
Adding to the daily nature walks, tourists on a night nature walk stand a greater chance of seeing some nocturnal species after many of the primates and other day residents leave to get some rest. The night walk normally starts at 7:30pm and returns to the camp1 – 2 hours later .Armed with powerful torches, tourists may see rarely seen creatures such as the bush baby, potto, nightjar, cricket and tree chilling hyrax.as well as the occasional civet or serval cat.
•Cultural encounters
Tourists can make excursions to the local people who surround Kibale National Park, principally the Batooro and Bakiga. Tourists can expect to be served to traditional arts of these people like traditional healing, local African crafts, music and dance, and to interact with these interesting groups of people. Today they have grouped themselves under the umbrella called Kibale Association for Rural Environment Development (KAFRED). Through this eco-tourism arrangement, the locals have benefitted from tourism activities which have a direct and indirect impact on their livelihoods.
•Children's Activities
Uganda Wildlife Authority (UWA) only allows children above twelve (12) years to participate in the forest walks with the rest of the adults. The park however provides educational programs for children below 12 years including forest walks and pond dipping which are all done under the guidance of well-trained ranger guides. The safety of your child is something you don't have to worry about and you can enjoy your primate tracking knowing that your children are positively occupied.
Kibale Forest National Park Uganda – Chimpanzee Tracking Safari
Kibale National park is more popular for its population of primate species especially the 1450 habituated chimpanzees and the L'Hoest's monkey that reside in the park's habitats making it a top destination for primate safaris in Uganda. Although the park has the tagline, "Primates' Planet" it is not only limited to primate species only but offers visitors sightings of sixty (60) other mammal species including lions which migrate from Queen Elizabeth, leopards, buffalos, warthogs, forest elephants, bushpigs, blue and red duikers and the mongooses. The park's habitats are a refuge to over 375 bird species including the Western Nicator, Yellow-rumped Tinkerbird, Red-chested Owlet, African grey parrot, and the Blue-headed Sunbird. Adding to the many stunning biome species in the park, Kibale National Park also has a varied diversity of landscapes which are something to marvel at.
*QUEEN ELIZABETH NATIONAL PARK: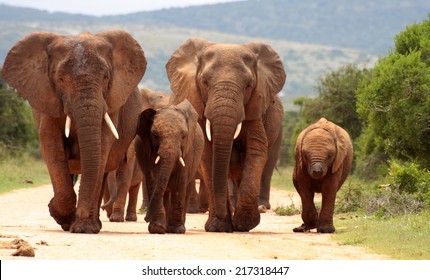 Queen Elizabeth National Park, named after Queen Elizabeth II of England after her visit in 1952, is one of the top Uganda safaris destinations. It is located in southwestern Uganda and lies astride the Equator with monuments on both sides of the road making latitude 00. It is in the Albertine region along with Kyambura and Kigezi wildlife reserve, which brings together the most diverse ecosystem in Africa. The rich bio-diversity of crater lakes, forest, savannah, woodland, and acacia and numerous animal, plant, and bird species lie on an area of 1978km2. This is the most visited park in Uganda which maybe because of its name but also is easily accessible for those traveling with public transport.
Numerous crater lakes in Queen Elizabeth give incredible scenery. Have stopovers at Nyamununka crater lake also known as the hospital for animals, many visit it to have their wounds treated or the aging animals for its waters that contain Sulphur. Take a trip to the salt mining craters, Lake Katwe or Lake Bunyampaka. Enjoy the sun set over Lake Edward and Rwenzoris in the backdrop. Ishasha sector of Queen Elizabeth national park is home to the famous tree-climbing lions that choose the branches of acacia trees after the night/early morning meals. The trees also provide the needed shed from the scotching sun which raises them to experience the winds.
Wildlife in Queen Elizabeth National Park
Animals in Queen Elizabeth National Park:
The park is home to over 95 mammal species, which are the main attraction of the visitors to the park. It has four of the 'Big Five' namely Elephant, Leopard, Lion and Buffalo. It is home to thousands of hippos that populate the water shores of Kazinga Channel, which connects Lake George to Lake Edward – known to have the largest herd of hippos. The park is an open Savannah spread with acacia and euphorbia trees that provide a habitat for leopards, elephants, lions, Uganda kobs, Topi, hyenas, and big herds of buffaloes, large families of banded mongoose, warthogs, bushbucks and waterbucks.
Chimpanzees and other primates are found in the adjacent Kyambura gorge and 'underground forest'. Look for the black-and-white colobus monkeys, red-tailed monkeys, olive baboons etc.
Birds in Queen Elizabeth National Park:
Queen Elizabeth national park is a birdwatchers haven with over 600 bird species and is an important Birding Area (IBA) according to Birding International. It has the highest number of birds found in any protected area in East Africa.
The park has diverse habitat for birds from Savannah, numerous crater lakes, forests and woodland. There are different sections where you go birding i.e. Kasenyi area, Mweya peninsula, Imaramagambo and Kazinga channel. The bird species to look out for include, African mourning dove, Swamp flycatcher, Grey headed kingfisher, pin-tailed whydah, slender-tailed nightjar and collared pratincole. Look out for the flamingos at the salt lakes of Katwe and Bunyampaka.
Safaris and Activities in Queen Elizabeth National Park
Game drives in Queen Elizabeth National Park:
Early morning or evenings are the best times to go game viewing mainly because the sun is not as hot and the cats prefer to hunt during these periods.
The game drives in Queen Elizabeth national park happen mainly in the Kasenyi area, which has the largest Kob mating ground. The area is famous for big cats because of the high population of Uganda Kobs which they prey on. Look out for herds of buffaloes and elephants as they graze through eh Savannah. The game drives are in custom-made vehicles for safari where each occupant has access to a window seat and open roof.
Boat safaris on Kazinga Channel / Launch trips:
Kazinga channel is a stretch of water connecting Lake Edward and Lake George provides a fantastic game and bird viewing experience. You have sightings of Elephant as they take water and schools of Hippos as they guard their territories. There are boat safaris happening from the jetty that last between 2 – 3 hours leaving both in the morning and the afternoon. There are shared boats but you can choose to hire private boats for you and your party.
Other animals you are likely to see are monitor lizards, crocodiles, waterbucks, buffaloes, Elephants, bushbucks etc. The bird life is excellent with numerous bird species. The launch trips are twice daily i.e. morning and afternoons but for birding trip we recommend the morning boat which gives you better opportunities for bird watching.
Chimpanzee tracking in Kyambura Gorge:
The park hosts the Kyambura gorge which is an 'underground' forest 100m below the Kichwaba escarpment. It is home to ten primate species including the famed chimpanzees, olive baboons, black-and-white colobus monkeys, etc. Chimpanzee tracking has to be booked in advance from the park headquarters. The chances of sighting the chimpanzees are not high but nevertheless the experience trekking through the forest is amazing as you have many other sightings of beautiful birds and other primates.
Bird watching in Queen Elizabeth National Park:
The park is great destination for birding in Uganda as it hosts 600 bird species. Lake Munyanyange adjacent to the park is a bird sanctuary as well as a migratory location for the lesser flamingo from August to November.
Other areas for birdwatching include the Kasenyi plains, launch cruise on Kazinga channel, Kyambura gorge Mweya peninsular, Maramagambo forest, Katunguru bridge and various lakes in the park. Generally, every corner of the park is a great bird watching area. The birds are relatively easy to spot and you can expect great photo shots as you explore the park and its environs.
Nature and forest walks:
These are done with a ranger guide for purposes of safety. They are available at the Mweya peninsular where you have a great birding and views across Kazinga channel and Lake Edward. In Ishasha, you have an opportunity to walk along Ishasha River where you have an opportunity to get close to the Hippos with your ranger guide. Maramagambo forest is another site with the famous bat cave and several bird species.
Community walks and Cultural experiences:
In addition to the amazing wildlife, Queen Elizabeth has a rich cultural history with a lot of fishing villages adjacent to the park. Visitors have opportunities engaging with local communities and enjoying the stories, music and dance Or engage in the daily activities of the locals like harvesting and cooking a quick vegetable meal and making crafts.
There are also communities adjacent to the park that you can visit to learn about their initiatives and others to do community walks that allow you learn a bit more about their culture.
Kikorongo Women's Community Project offers cultural performances of dance, drama, music and fire-making, basket weaving, paper beads. You would need to book before visiting because the women are not at this project daily but many will be in their farms where they spend most of their time.
Nyanzi'ibiri Cave Community – view of scenery around the cave. Historical cave and museum, paddle a canoe, hike to the transparent lake, spot primates and birds and a taste of local foods – from farm to plate.
Agro-tour walk:
Locals living in the Kichwamba escarpment, which makes up the eastern arm of the western rift valley, have an agro tourism project where they take interested visitors to their farms showing you the local farming methods. You walk through the village sighting birds, medicinal plants and learn about how they combat the human wildlife conflict as their farms border the national park.
Routes to Queen Elizabeth National Park:
Access Queen Elizabeth national park from Entebbe international airport using scheduled/charter flights and these land inside the park at Mweya Airstrip. Otherwise, you can drive from Kampala via Mbarara to the park OR Kampala via Fortportal to the park.
Safari Lodges and Camps in/near Queen Elizabeth Park
In the park:
• Mweya Safari Lodge
Park Boundaries:
• Ihamba Lakeside Safaris Lodge
• Katara Lodge
• Kasenyi Safari Camp
• Kyambura Gorge Lodge
• Twin Lakes Safari Lodge
• Elephant Hub Lodge
Ishasha
• Ishasha Wilderness Camp
• Ishasha Jungle Lodge
• Enjojo Lodge
*MGAHINGA NATIONAL PARK:
Mgahinga Gorilla National Park is the smallest park in Uganda covering an area of 33.7km2. It is located in the southwestern tip of Uganda in Kisoro district. The park adjoins Rwanda's Volcano national park and the Democratic Republic of Congo's Virunga national parks and is part of the Virunga conservation area. The park takes its name from "Gahinga" – the local word for piles of volcanic stones cleared from farmlands. It covers an altitude between 2227m – 4127m above sea level. While in the park, you will experience six vegetation types, Afromontane, tree heathers, montane forest, bamboo, montane woodland, and former farmland.
The Virunga ranges have eight volcanoes and three of the conical peaks are in Uganda's Mgahinga Gorilla national park. Muhabura is the highest at 4,127m – the name is translated 'guide' in the local language, they used it as a reference to give direction because it towered above everything else. It has panoramic views of Uganda and Rwanda with a clear lake at its summit 36m wide. Gahinga at 3,474m is also the smallest of the Virunga volcanoes; its name is derived from the 'piles of rock' that are cleared from farmlands. It has a swamp-filled crater on the top that measures about 180m wide. Finally Sabyinyo at 3,669m is translated 'old man's teeth' because of the deep gorges and ravines that dissect it. On the highest peak of Sabyinyo is where you find the intersection between Uganda, Rwanda, and Democratic Republic of Congo. You can take a hike to all these peaks in one day; you will be rewarded with magnificent views and great photographic moments.
Gorillas in Mgahinga Gorilla national park
The main attraction in the park is gorilla trekking just like its names suggests. The park has only one habituated gorilla family called Nyakagezi gorilla group with a Silverback Bugingo who is about 50 years old and leads the group. The rest of the gorillas have not be habituated for tourism.
Wildlife in Mgahinga Gorilla national park
Animals of Mgahinga Gorilla national park
Mgahinga Gorilla national park is home to 76 mammal species but many are difficult to see in the wild because of the vegetation. Look out for bush pigs, South African porcupines, forest buffaloes, bushbucks, forest Elephants, golden cats etc. The main animals that bring people to this park are the endangered mountain gorillas and the golden monkeys.
Birds of Mgahinga Gorilla national park
Mgahinga Gorilla National Park is home to about 180 bird species with some of the spectacular Albertine rift endemics. The park has varied montane habitats, which provide an excellent home for the different birds. The bird species in Mgahinga gorilla national park include Kivu Ground Thrush, Cinnamon Bracken Warbler, White Starred Robin, Rwenzori Turaco, Rwenzori Batis, Archer's Robin Chat, Olive Pigeon, and Black headed waxbill, Western Green Tinker bird, Cape Robin. More species include; White-starred Robin, Brown Woodland Warbler, Striped breasted Tit, Malachite, Scarlet-tufted, Greater Double collard Sunbirds
Safaris and Activities to Mgahinga Gorilla National Park
Gorilla Trekking in Mgahinga Gorilla national park
Gorilla tracking like all activities in Mgahinga gorilla national park is done on foot because the park is mainly mountainous. Early morning you will get to the starting point – Ntebeko gate at 8am where you receive a briefing about the expectations while you are tracking gorillas in Uganda. Your ranger guide will go ahead of you sharing stories of the gorilla highlands in Uganda. You will learn about the different members of the Nyakagezi family and general gorilla behaviors. The ranger will be in touch with the earlier trackers who will share information on where the gorillas nested the previous night. Once they are located – you have an opportunity to spend upto one hour in the presence of gorillas. Remember that should you have a communicable disease, you will not be allowed to track gorillas to avoid likelihood of passing on the disease to the gorillas. Carry long sleeved shirts, trousers, garden cloves, sun hat, rain pocho, and insect repellant and sturdy boots.
Golden Monkey tracking Mgahinga Gorilla national park
The other main activity in Mgahinga gorilla national park is golden monkey trekking. In Uganda, this is the only place you can track golden monkeys, which are also endangered and endemic to the Albertine rift valley. There is an estimated 3000-4000 individuals in the Virunga area of which 40-65 are habituated in Mgahinga gorilla national park. You will start your journey to track these beautiful primates with your ranger guide after a briefing. You need to be averagely fit to transverse the mountainous area because unlike gorillas which can in the same area for a while, golden monkeys tend to move a lot.
Bird watching Mgahinga Gorilla national park
Mgahinga offers excellent bird viewing opportunities with different trails. The gorge trail lies between Gahinga and Sabinyo takes about 3 hours for birders. Species to look out for while on this trail include Brown-crowned Tchagra, Rwenzori Batis, Black-headed Waxbill, Cape Robin-chat, and Bronze, Regal and Blue-headed Sunbirds.
You can in addition take on the bamboo trail, which starts from 2500m above sea level. Here you have increased chances of sighting the Rwenzori turaco, Banded Prinia, Doherty's Bush-shrike, Red-faced woodland warbler and Chubb's cisticola.
Nature and Hiking walks
Hike up Gisozi hill and experience great views of Kisoro and Bunagana town as well as Lake Mutanda. You will also view the Calderas while atop this hill.Walk along Congo border and transcend different vegetation zones.
Mountain and Volcano climbing
The Virunga volcanoes are a chain of eight volcanoes, which dot the borders of Uganda, DR Congo, and Rwanda. Three of the conical peaks are in Uganda's Mgahinga gorilla national park.
Mt Muhavura is the highest at 4127m and it is a 12km round trip, which takes around 8 hours to hike. Hikers will enjoy views of the Virunga Volcanoes, Lake Edward, Bwindi impenetrable forest, and peaks of Mt Rwenzori. There is also a small crystal lake on its summit
Mt Sabinyo is next at 3669 m; it is a 14km round trip and equally takes about 8 hours to hike. Hikers follow a steep ridge to the peak. The border of Rwanda, Uganda and DR Congo meet on the summit of Mt Sabinyo.
Lastly is Mt Gahinga at 3474m topped by a swamp-filled crater of about 180m wide and giant lobelia.
Caves
Caves are found on some of the steep slopes of the mountains and you can visit some while on your hiking adventure. The most famous is Garama Cave, found near the park headquarters. It was a home to the Batwa and acted as a fortress in times of war protecting them and their loot from their enemies.
Cultural experiences: Batwa trail
The Batwa lived in the forest for centuries. As hunter-gatherers, they depended on the forest for food, medicine, and shelter. The Batwa trail takes you back into the forest where you experience life as it was lived by the Batwa – they will guide you into the forest and demonstrate hunting skills, gather honey, pick medicinal plants and demonstrate how to use bamboo for various uses.
Access to Mgahinga Gorilla National Park
You can reach the park by road from Kampala via Kabale to Kisoro. You can also take scheduled or chartered flight from Entebbe to Kisoro.
*LAKE MBURO NATIONAL PARK:
Lake Mburo National Park is located in southwestern Uganda and is the smallest of the savannah national parks in Uganda. It measures 260km2 in size and lies at an altitude of 1220m-1828m above sea level. It is the closest park to Kampala only 3 hours (228km) away from the city. It is the only park containing an entire lake and the only home of the Impala in Uganda. In spite of the small size, the park is one of the must visit Uganda safaris destination and is great for walking safaris, birdwatching tours and photography tours.
Lake Mburo National Park is small but with varied habitats for its size. They range from acacia woodland, dry hillsides, rocky outcrops, bushy thickets, open and wooded savannah, seasonal and permanent swamps. It small size should not make you think there is nothing to keep you occupied. You can have various nature walks with a ranger guide to seek out your interest's i.e. birding, mammals, plants, and shrubs, insects and many more.
Wildlife in Lake Mburo National Park
Animals in Lake Mburo national park
Lake Mburo national park is home to over 68 mammal species that can easily be seen on the various trucks for game drives; Impala (only found here in Uganda), Topi, Eland, Zebras, Defassa waterbuck, buffaloes, hyenas and leopards and an only Lion. Crocodiles, monitor lizards, and Hippos are commonly sighted in Lake Mburo while on boat safari.
Birds in Lake Mburo national park
Birding is one of the major activities in Lake Mburo national park because of its varied habitats that support several species of birds. The park is home to 315 bird species which include Crested Francolin, Emerald-spotted Wood Dove, Brown Parrot, Barefaced Go-away bird, Red necked Spur, common Quails, Black-billed Barbet, Greenwood Hoopoe, Blue-napped Mousebird, Lilac-breasted Roller, African-grey Hornbill, Nubian Woodpecker, Trilling Cisticola, Bee-eaters and the Cheeky bronze-tailed starling and the majestic crowned crane etc. You have chances of sighting the rare African Finfoot, shoebill, African fish eagle, malachite, and pied Kingfishers, while on the boat safari on Lake Mburo. It offers a unique experience of bird watching because of its diverse habitats.
Safaris and Activities in Lake Mburo National Park
Game drives in Lake mburo national park
The best times for game viewing are early morning or late afternoons when the animals are active before the heat forces them to look for shade. The game drives happen in our cars tailor made for safaris with open roofs for good game viewing. There are various tracks that Uganda wildlife authority has made for game drives which lead to areas where you are likely to find the different animals and beautiful scenery. The features include; wetlands, grassy hillsides, rock outcrops, woodland. There are also night game drives, which are done after approval and in company of a ranger. They can last up to 2 hours and you have opportunity of seeing the nocturnal animals that are rarely seen during the day.
Boat safaris
Lake Mburo is entirely found in the national park. This implies the animals in the park have access to water all through the year. It is rich with birdlife and animals that live in or on the banks of the Lake. A two-hour launch trip will allow you explore all its beauty of distant hills and vegetation. Look for monitor lizards, crocodiles, hippos, buffalos, and the shy bushbuck as you ride. For the birders you have amazing sightings of Pied and malachite Kingfishers, magnificent fish eagles, Hamerkop, African fin-foot and on rare occassions the sought after Shoebill.
Horseback Safaris
Horseback safaris are offered from Mihingo Lodge. You have a remarkable opportunity to see wildlife closer to nature without the noise of the engine that sometimes alerts the animals into hiding. You will feel part of nature and truly enjoy this experience. The number and variety of animals seen are determined by the time of year and weather but generally you have chances of sitting the Impala, Topi, Bushbuck, Waterbuck, duiker, eland, warthog and the Zebras – which are often fascinated by their relatives the horses.
Sport fishing
Uganda Wildlife Authority designated Lake Mburo for sport-fishing in a designated area, which is Mazinga. It contains about six species of fish with tilapia the most common. You will need to get a permit from UWA or contact us to arrange it for you. You need to carry your own equipment if interested in fishing on Lake Mburo.
Bird watching in Lake Mburo national park
Lake Mburo national park is home to over 315 species of birds. The experience birding the park is fulfilling because it is easy to watch the birds due to the vegetation. The best spots for birding are near the swampy places like Warukiri, Rwonyo jetty, viewing platform which overlooks the salt lick. The species to look out for include Bare-faced Go-away bird, White-headed Barbet, Red-shouldered cuckoo-shrike, white-winged tit, Long-tailed Cisticola, Brown parrot, Grey crowned crane, Rufous-bellied Heron, Bateleur, and black – bellied bastard etc.
One can visit Rubanga forest on foot in company of a warden. There are higher chances of seeing the African fin-foot and Red-faced Barbet.
Nature and forest walks
Lake Mburo national park is open for walking safaris as long as the guests are in company of a ranger. The rangers will lead you to the areas with high allocation of animals like the salty rocks. The walk to the western side of the lake is done starting at 7 am and there are likelihoods of seeing the hyenas returning to the dens and hippos returning to the water. The woodlands and forest provide perfect opportunities of those interested in forest birds. The walk to the top of the hill will reward you with amazing views of 9 of the regions 14 lakes.
Community walks and Cultural experiences
There a community of cattle keepers along the park boundaries with various activities, you can engage in. You can visit a Hima homestead to engage in the process of milk from the cow to to various by products. You can also engage in dance, storytelling, and craft making.
Routes to Lake Mburo National Park
Kampala – Masaka – Lake Mburo national park (Nshara Gate). If from Mbarara – take the Sanga gate.
*KIDEPO VALLEY NATIONAL PARK: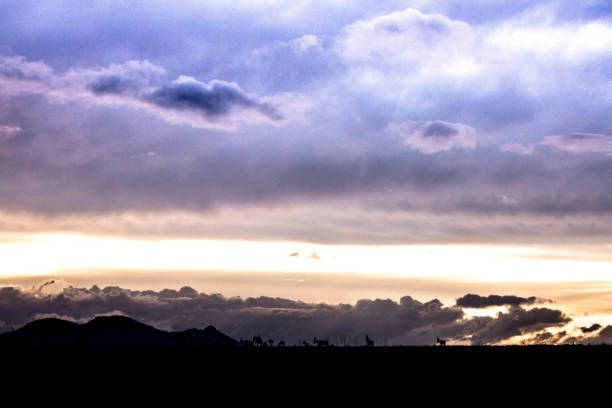 Kidepo Valley National Park is one of Uganda's most spectacular and remote parks tucked in the northeastern corner bordering Kenya and South Sudan. The park covers an area of 1,442 square kilometers and has an altitude ranging between 914m and 2750m. Kidepo Valley harbors scenery that is not in any other parks in East Africa. The park has a semi-arid climate with one rainy season year in the months of April – September.
The park has two rivers i.e. Narus River and Kidepo River and the two rivers are seasonal. This means that in the dry season they dry out, as such the only water in the park is in the wetlands and remnant pools along the Narus valley. Stroll along the Kidepo River in the dry season and enjoy its 50m bed of white sand between banks covered by borassus palm trees. You will be surprised to find heavily flowing rivers during the rainy season, such a unique setting, and a 'beach' during the dry season.
Wildlife in Kibale National Park
Animals in Kidepo national park
Kidepo Valley national Park is one of Africa's most magnificent wildernesses. The park boasts of 77 species of mammals including; Elephants, Rothschild's giraffe, Burshell's Zebra, Oribi, Klipspringer, Bohor Reedbuck, Eland, Hartebeest, Lion, Hyena and Cheetah, Leopard, striped jackals and perhaps Africa's largest single herd of Cape buffalo roaming grasslands that extend in all directions towards distant ranges. Some of species in this park are not found in other parks except some game reserves like Cheetahs, Eland and Kudu. On occasions, you will sight a white-eared Kob from the neighboring South Sudan.
Birds in Kidepo Valley national park
The park is rich in birdlife with 465 bird species some of which are only in Kidepo valley national park and the Karamoja region in Uganda. The birds to look out for include; Ostrich, Secretary bird, little green bee-eater, Kori bustard, Pygmy falcon and Karamoja Apalis. Kidepo is notable for its 58 species of prey including the Verreaux's eagle, Egyptian vulture, and pygmy falcon and 14 of these are believed to be endemic to Kidepo and Karamoja region.
Safaris and Activities in Kidepo Valley National Park
Areas of Interest
Apoka Tourism Centre – Great views overlooking the game rich narus valley.
Kidepo Valley – stroll along 50m wide bed of white sands between the banks in the dry season, in the rainy season it is a river.
Kanangorok Hot Springs – good picnic place with impressive views of the mountains. The biggest attraction is the ostriches that roam the area.
Mount Morungule – home to the IK people, smallest ethnic group in Uganda.
Namamukweny Valley – meaning 'a place with no birds' even though it is inhabited with lots of birds including the Eastern paradise-whydah, white-crested turaco, Abyssinian roller, green wood hoopoe and common bulbul among others.
Lamoj Hills – Great spot for viewing the mountain reedbuck among other wildlife
Game drives
The major activity is game drives in search of the various exotic animals and plants. The best times for game viewing are early morning at 6 am or later in the evening about 5pm. The game drives are usually done in the Narus valley which is a plain enclosed by distant mountains because the valley has water much of the year, many animals congregate here making it easier to sight them. Watch the animals in the grasslands across a large spectrum. Visit the Katurum kopje, which will provide superb views of the scenery across the valley.
Bird watching in Kidepo Valley National Park
Birding is a pleasure in Kidepo valley national park. The bird count in the park is at 465 bird species. Start from the Apoka rest camp and proceed to the fringes of the Narus and Namamukweny valleys. The park being savannah, it is easy to spot the birds as you move along. Birding is best in the morning or evening but one is free to spend the entire day with packed lunch in the park. The species of interest include; Clapperton's Francolin, Purple Heron, Karamoja Apalis, Abyssinian Ground Hornbill, Abyssinian Roller, Eurasian Roller, Helmeted Guinea fowl, and several birds of prey.
Nature and Hiking walks (Walking Safari)
All the different mountains in and outside Karamoja can be hiked but the most common hikes are to Lamoj mountains. It takes about 4 hours to hike and to start early morning before the heat picks up.
Nature walks are available and they take 2 hours (Narus valley from Apoka tourism center) which is 5km. One can take 6 hours to Namamukweny valley for the beautiful scenery.
Community walks and Cultural experiences
The Karamoja region has rich cultures of the Karimajong and Ik tribe. The Ik tribe is the most isolated tribes in Uganda living on top of Morungole Mountain. It is an extremely strenuous all day hike to visit this endangered people group. They are largely peaceful hunter-gatherers who have retreated to the mountains for protection from the neighboring cattle-raiding tribes.
A visit to the Karimajong homesteads will give you a glimpse into their pastoral lifestyles, partake of the food, join the dancing, and purchase the crafts like knives, arrows, jewellery, and stools.
Routes to Kidepo Valley National Park
The journey from Kampala is long but rewarding as you move along the different vegetation and tribal lands.
Kampala – Mbale – Soroti – Moroto – Kidepo OR Kampala – Mbale – Sironko – Kotido – Kaabong – Kidepo OR Kampala – Gulu – Kitgum – Kidepo
You can also take scheduled or chartered flight from Entebbe to Kidepo.
*RWENZORI MOUNTAINS NATIONAL PARK:
Rwenzori Mountains National Park has the highest mountain ranges in Africa. Its highest point lies at 5109m above sea level on Mt Stanley's Margherita Peak which is the third highest in Africa. It lies astride the equator with six peaks and three of these i.e. Mt Stanley, Mt Baker and Mt Speke are permanently covered with snow. The park covers an area of 996 km2. . It was recognized as a UNESCO world Heritage site in 1994 and was listed by world geographic among the best hikes in the world. It lies in western Uganda about 6 hours' drive from Kampala.
Rwenzori is known as 'mountains of the moon' a name given to it by Alexandrine geographer Ptolemy in AD 150. Locally known as Ruwenzori, is translated as "rain maker" or "cloud-king." The Rwenzori is not volcanic like East Africa's other major mountains but is a block of rock faulted through the floor of the western Rift valley. The hike will take you through varied vegetation covers which include montane forest, bamboo forest, tree heath, hagenia-rapanea scrub and afro-alpine moorland.
Wildlife in Rwenzori Mountains National Park
Animals of Rwenzori Mountains National Park
The park hosts 70 mammal species including Elephants, Giant forest hog, Rwenzori Otter, duikers, bushbucks and Leopard -but are hardly seen. Primates such as blue monkeys, Angola colobus monkey, black-and-white colobus monkeys and Chimpanzees.
Birds of Rwenzori Mountains National Park
The park is home to over 177 bird species including 19 Albertine Rift endemics. Most are found in the forest zone, they include; Rwenzori Turaco, Long eared owl, Archers' Robin-chat, Lagden's Bush Shrike, Blue-headed and Golden-winged sunbird, white-starred Robin, Slender-billed Starling, and Cinnamon-chested Bee-eater etc.
Lakes
The mountain ranges boast of 20 lakes with Lake Mahoma being the most accessible. Lake Bajuku lies in the valley of Mts Stanley, Baker and Speke. Dams created a string on 8 beautiful lakes on the Nyamwamba trail including Lake Kitandara.
Safaris and Activities to do in Mt Elgon National Park
Mountain Hiking
Hikers should consider symptoms and treatment of hypothermia and other forms of altitude sickness. Above 2500 m, altitude sickness can affect anyone regardless of age, fitness, or previous mountain hiking experience. The most effective treatment is descent to lower altitude. Carry the following basic items for your hike, sleeping bag, warm clothing
A trip into the Rwenzoris is an exhilarating and rewarding experience but adequate preparation should be made. The key to an enjoyable visit is to be prepared! The conditions on the mountain are a challenge to even an experienced hiker. The central hike circuit takes six nights or seven days and reaches an altitude of 4,267m above the sea level. While on the hike you will spend nights at various huts which are well maintained and you will have porters to help with the luggage you need to go along with. There are different starting points for different trails; Nyakalengija central circuit and Kilembe trail are located near Kasese town whereas Kazingo (nature walk trailhead) is located near Fort portal town. For those not in for the entire trail, you can have 3 days in the lower foothills of the mountains that take you through beautiful scenery and birding spots.
Carry a sleeping bag, warm clothing, raincoat, waterproof over trousers, plastic bags for wet clothing and plenty of snacks.
Bird watching in Rwenzori Mountains National Park
Rwenzori Mountain's is one of the best birding spots in Uganda being a habitat for some of the Albertine rift endemics. It has varied vegetation which enables different bird species to call it home; the best bird watching is in the montane forest. Do not miss out the Rwenzori Turaco, Long-eared Owl, Bearded vultures, and swifts.
Nature and Hiking walks
The communities adjacent to the park offer guided walks along the slopes of mountain Rwenzori. One can follow River Mubuku for views of Baker and portal peaks or sometimes views of the highest peak – Margherita. Look out for squirrels, Vervet monkeys, chameleons and several spectacular birds.
Cultural encounters and Community trails
Engage with the Bakonzo living on the foothills of the Rwenzoris. Take a trail where you watch them as they demonstrate their daily activities like gardening and animal husbandry, preparingdaily meals – from farm to meal. Take a visit to the black smith, traditional healer, basket weavers and dance and storytelling performances. Alternatively, you can take a trail to culture sites of the Bakonzo through the holy valley; this trail takes in total about 7 hours.
Access to Rwenzori Mountains national park
You can reach the park from Kampala via Fortportal or via Mbarara to Rwenzori Mts National park. You can also take scheduled or chartered flight from Entebbe to Kasese Airfield.
*LAKE BUNYONYI:
If you are looking for a beautiful relaxed place then Lake Bunyonyi offers just that. Lake Bunyonyi (literally translated as "Place of many little birds") is a fresh water body located in South-western corner of Uganda near the border with Rwanda. The lake is thought to be Africa's 2nd deepest lake after Tanganyika and one of the few lakes said to be Bilharzia free. You can request to add a visit to Lake Bunyonyi on your Uganda safari itinerary.
Lake Bunyonyi is surrounded by beautiful terraced hills. These hills are terraced by the local Bakiga tribe living in this area as they carry out cultivation on subsistence level offering beautiful scenery. Lake Bunyonyi is loved by both local and international tourists and a recommended place to visit if you love water, culture, beautiful countryside scenery and relaxing moments.
The lake hosts 29 Islands some of which are uninhabited and others are inhabited by locals and tourist facilities. The Islands with a rich history include; Akampene (Punishment Island), Sharps Island and Bucuranuka (Upside down). Below is brief history of some of the Islands;
Akampene (Punishment) Island:
Long ago unmarried pregnant girls were abandoned on this Island with a lone tree by their fathers/brothers as a way of communicating to others not to get pregnant out of wedlock. The families saw the act of unmarried pregnant girls as extremely shameful. The girls unable to swim across (without swimming skills) were left to starve to death. On some occasions, young men in the neighborhood unable to pay bride price were quick to pick them and take them home as their wives. Thankfully this practice was later abandoned; some of the last surviving women picked from the island are alive in the neighboring village to Lake Bunyonyi.
Bwama and Njuyeera (Sharp's Island):
Dr. Leonard Sharp, an English missionary came to this part of Uganda in 1921. In 1931 he established the leprosy treatment center on an uninhabited Island – Bwama Island. He put up a Church, hospital and patient quarters. The idea of this leprosy center was to make it attractive to the leprosy sufferers so that they move there from the communities therefore reducing infections. Dr. Sharp himself settled on the Njuyeera Island.
Currently the buildings of the hospital are used by a boarding secondary school and primary school but no village settlement is found here.
Bucuranuka (Upside Down):
A famous folktale concerning this Island is that a lot of people were killed after a group was brewing local sorghum beer when refused to give an old woman of the brewed beer after which she had requested. The crowd was not happy and mistaking her to be a well-known beggar, they rudely chased her. She was offended requested that they give her someone to help her cross to the mainland. She was given a youthful boy to row the canoe across to the mainland. Reaching the mainland, the lady disembarked and the boy was shocked on turning to see the Island over turn killing everyone except a Chicken which managed to fly away and survived.
Bushara Island and Kyahugye Island :are mainly developed for tourism facilities. They have accommodation facilities, restaurants and bars. The activities on these islands include; nature walks, bird watching, fishing and canoeing.
Activities to engage in while at Lake Bunyonyi include; hiking up the hill, canoeing, swimming, nature walks, bird watching, visit to school, visit a local home and interact with locals.
BOOK NOW
PERSONAL INFORMATION